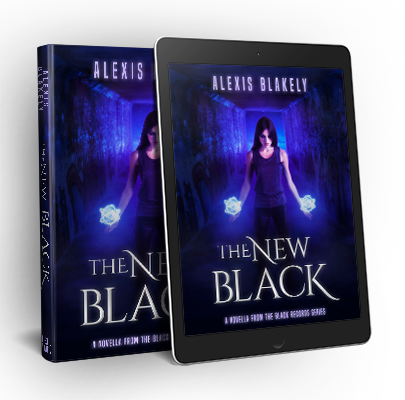 SHED LIGHT ON ALEX'S DARK PAST
After years of living on the streets, she's ready to get a job and learn how to become a normal person. A botched interview looks like it might just be the highlight of her day when she spirals into a nightmarish encounter with the supernatural. Until this moment, she's tried to hide from the power burning within her, now she must use it to fight for her life.
IMPORTANT NOTE
The Black Records novels have been temporarily unpublished while new editions are revised and edited. Each of the first three books is receiving an extensive review and rewrite, but fear not! If you've already read one of the first books, the core story line isn't changing at all. Some scenes are being subtly reworked while some sections are getting expanded backstory, more intense action, and a bit of extra attention.
In the meantime, you can read The New Black novella for free by simply signing up for the newsletter. This is also the best way to stay informed of when the first three books are being relaunched, along with two entirely new titles and a new novella that will be sent free to all current newsletter subscribers.
EXPECTED RE-RELEASE DATE: MARCH 2020
BLACK MAGIC
Black Records Book 1
A missing amulet, a sultry succubus, duplicitous vampires — Alex's first real job may be her last.
Using her magic to help others is the only way Alex Black knows how to stay out of trouble herself. After years of living on the street and trying to come to terms with the growing ability she had to teach herself to control, she's happy to have settled into the relatively quiet life of finding lost pets, crafting the odd charm, and helping people deal with annoying fae creatures and spirits.
But when Alex is asked to investigate the gruesome murder of an artifact dealer who'd lost his life trying to protect his latest acquisition, she's thrown headlong into a world of paranormal violence threatening to cut her career short at every turn. Desperation forces her to turn to the local vampire crime lord for help, but has she only put herself at risk of losing everything she cares about?
The closer Alex gets to tracking down the killer, the more dangerous the trail becomes — and the more she discovers what terrible things will happen if the true potential of the artifact is ever unleashed.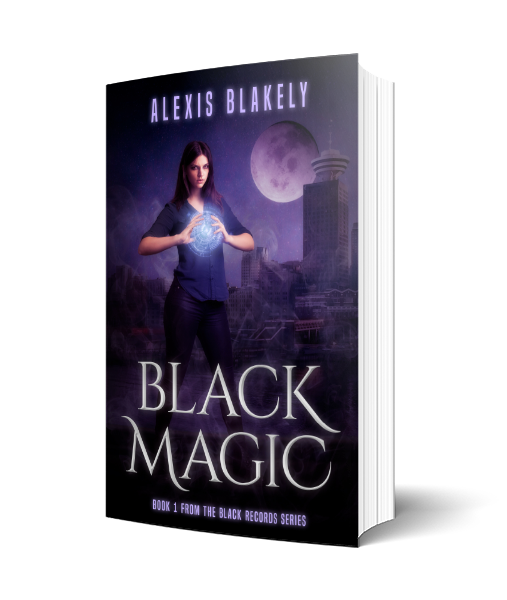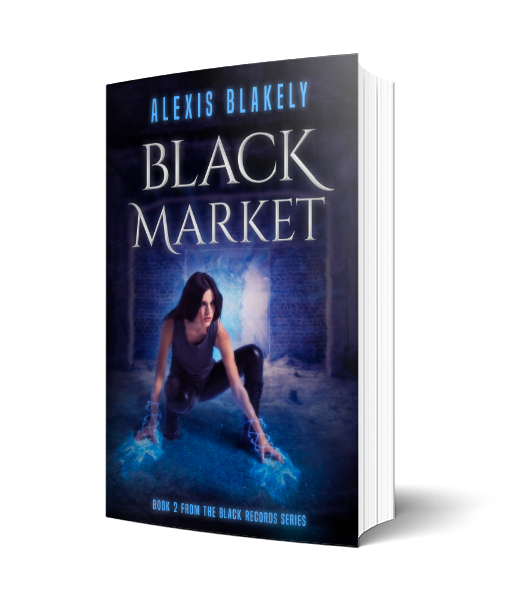 BLACK MARKET
Black Records Book 2
Alex Black is enjoying the slower pace of life as the city's only consulting mage. But jobs like capturing a mischievous imp hellbent on destroying an innocent couple's home offers only momentary reprieve from the danger looming on the horizon.
Bodies have been popping up around town, and the police have no idea who's behind it. Her partner Chase has a theory though — a theory which plunges them into a world where ritual sacrifice and magic-slinging foot soldiers are everyday tools employed by dark and mysterious business rivals. Caught in the middle of a growing war, Alex and Chase must choose who to ally themselves with, if only to prevent the greater of two evils from creating a dangerous device worth billions on the global black market.
BLACK ICE
Black Records Book 3
A week at a ski resort babysitting a rich developer's daughter sounds like a dream job — until things start going wrong.
Supernatural trouble is brewing in the mountain town of Whistler, and not even the local vampires are sticking around to see how it turns out. To protect the girl she was hired to keep safe at all costs, Alex must battle possessed predators, angry fae, and ancient spirits with the power to control the elements. The threats she dispatches, the closer she gets to unmasking the much more sinister entity driving this sudden eruption of chaos. If Alex can't strike at the heart of the growing darkness before it reveals itself, it may be too late for everyone.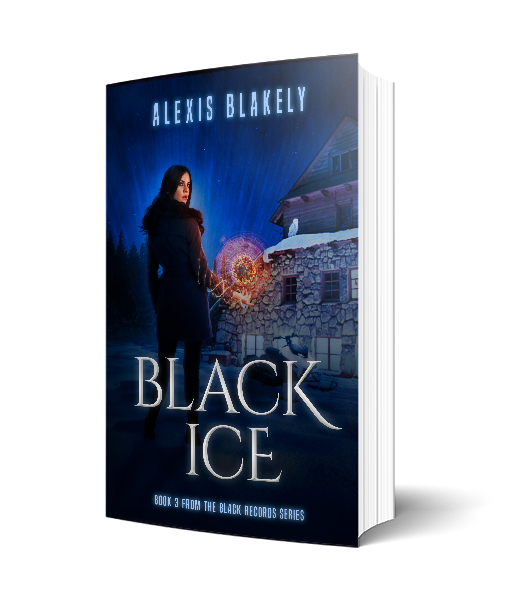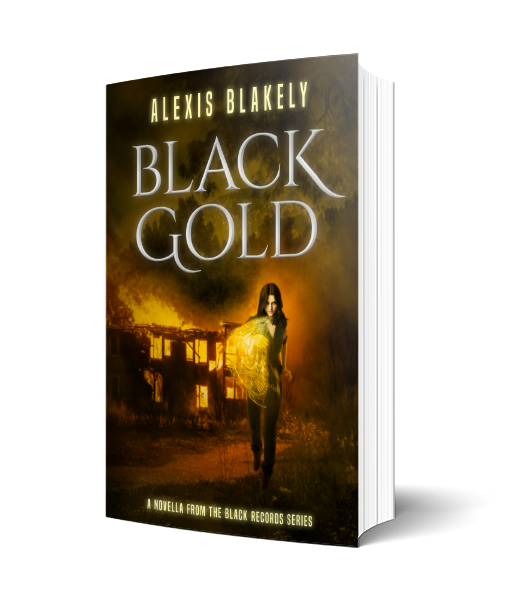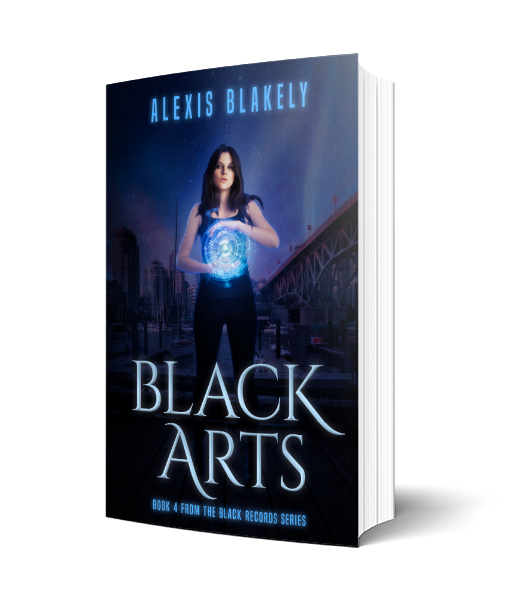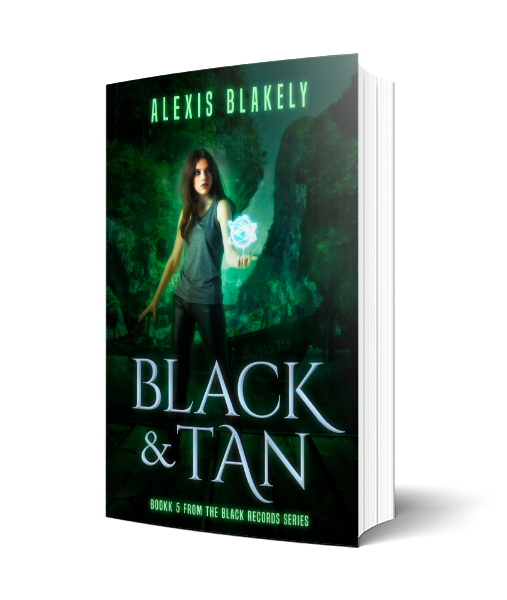 Black Magic is one of the best books I've read in decades. Of course, I'm usually too busy reading spell books and hanging out with my super hot long-legged Latina stereotype of a girlfriend to waste time on fiction, but I made an exception for this one, and I'm glad I did.
Alex Black is way cool. The whole time I was reading Black Magic, I was like, wouldn't it be awesome if Alex and I could be BFFs? Kick ass girls like us should stick together, amirite?
I didn't like this at all. The second I found out Alex was a woman, I stopped reading. Magic is for men. There, I said it. Women have no place in wizarding. The casting of spells is very serious business, and we don't need women crying or making us fall in love with them while we're trying perfect our craft.
(Actual) Reader Praise for Black Magic
★★★★★
Dark, mysterious, fast paced with a dash of humor creates a nice balance. Looking forward to the next adventure!
★★★★★
I love the first and second books of this series, and can hardly wait for the third one. The heroine is a kick-ass mage who is also a real person with a heart and soul, who does the best she can. Her friends are equally intriguing, and I am enjoying watching the characters grow and change with each book. I highly suggest you read this series, you will not be disappointed.
★★★★★
I usually restrict myself to a short list of fantasy authors to read (for instance: Jordan, Goodkind and Feist) but I was pleasantly surprised to find a new author who's writing style won me over immediately. Very much looking forward to future releases!
★★★★
Alexis Blakely's world is at once both alluring and dangerous (the story's set in Vancouver). The cast is rich: from a bisexual, succubus-like fae to a chubby millionaire gamer on a no-sugar diet. Throw in a few hundred vampires, a kobold, a couple of secret organisations that would kill you for uttering their name, and a mysterious dark mage, you have got the right cast for a fast paced story.
★★★★
Take Harry Dresden now breed him with V I Warshawski, drop the resulting girl child off in Vancouver BC as a foundling and wait. You have now set the stage for Black Records.
Urban fantasy at its best. Consulting detective work and the establishment of protagonist and sidekick. What is not to like? I am off top buy the next volume in what will hopefully be a long term series.
★★★★★
Enjoyed the book. Look forward to reading the next!
★★★★★
As a first novel, I can only hope that this heralds more work in the same vein from this author. I'm waiting on the edge of my seat to read more about Alex's adventures. I'm not sure how to describe this novel: sassy not-quite-grim film noire detective novel meets magic and tech. Better descriptors include engaging, witty, fun and addictive.
★★★★★
I'm not sure how to describe this novel: sassy not-quite-grim film noire detective novel meets magic and tech. Better descriptors include engaging, witty, fun and addictive. As a first novel, I can only hope that this heralds more work in the same vein from this author. I'm waiting on the edge of my seat to read more about Alex's adventures.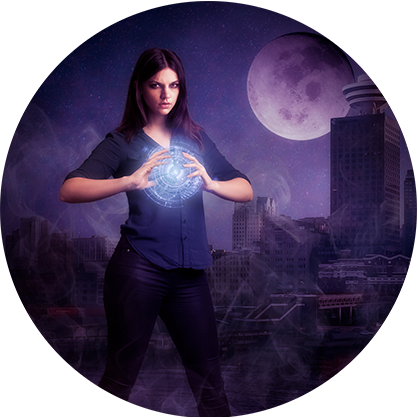 About Alexis Blakely
If you've ever looked at the world around you and thought that it could stand to be a little more fantastical, then you're well on your way to understanding what attracts Alexis Blakely to the world of contemporary fantasy. As beautiful and complex as this life is, there's something to be said for imagining an additional layer of magic and mysticism, and characters like those in my books get to live out adventures that we can only dream of.